Visiting Angkor Wat is usually one of the main reasons why people visit Cambodia.   And it comes as no surprise because Angkor happens to be one of the most important archaeological sites in South-East Asia.
Inside the spectacular Angkor Archaeological Park, you will the remains of many important sites, one of which happens to be the incredible Angkor Wat Temple itself.   This UNESCO World Heritage Site happens to be one of the most popular places to visit in Cambodia, and we were grateful to have the opportunity to explore the Angkor Wat with our kids.
Whilst we have a more comprehensive post that focuses all on exploring the Angkor Wat with kids; this post is for the visual people and includes 15 gorgeous Angkor Wat pictures as well as a sweet and short Angkor Wat video!  Be on the lookout for more videos about the other temples in the complex coming out soon too!!
–
Related Post: The Ultimate Guide to the Angkor Wat by The Travelling Weasels
–
15 Captivating Angkor Wat Pictures &
a Sweet and Short Angkor Wat video!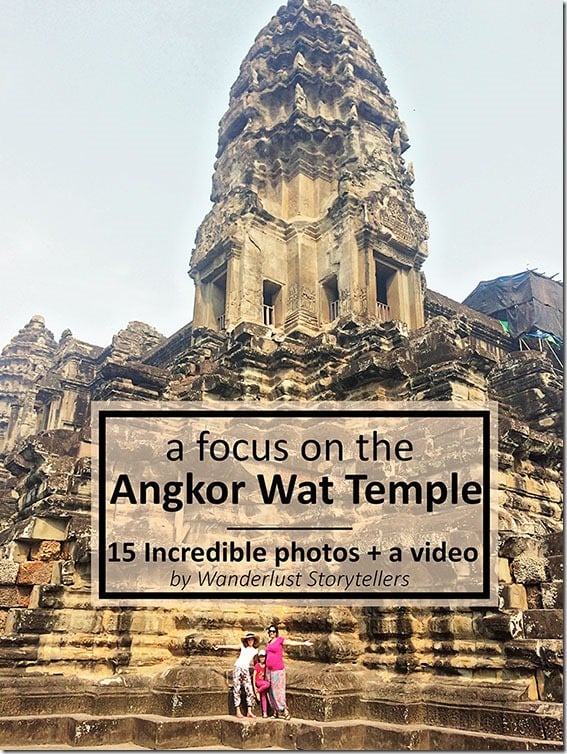 Where is Angkor Wat located?
The location of Angkor Wat is about a 10 minutes drive from the city of Siem Reap in the heart of Cambodia.
How to get to Angkor Wat?
If you are staying in town, the complex is easily accessible via numerous transportation options.  The best (and easiest way) is via Tuk-Tuk; a Tuk-Tuk will only cost you between $15-$20 for the whole day.
Best time to visit Angkor Wat?
The best time of the day to visit the Angkor Wat Temple would either be early in the morning or late in the afternoon.
The best time of the year to visit the temple would be either during shoulder season: July to August (also known as the wet season) or during the low season: April to June (hot season) & September till October (wet weather)
Angkor Wat Entrance Fee
1 Day Pass is $37 USD per person
3 Day Pass is $62 UDS per person (must be used within a week)
1 Week Pass is $72 USD per person
Kids under 10 years old are FREE (ensure to have a passport or a photocopy of a passport for proof of age)
Angkor Wat Temple Video
–
15 Angkor Wat

Temple Pictures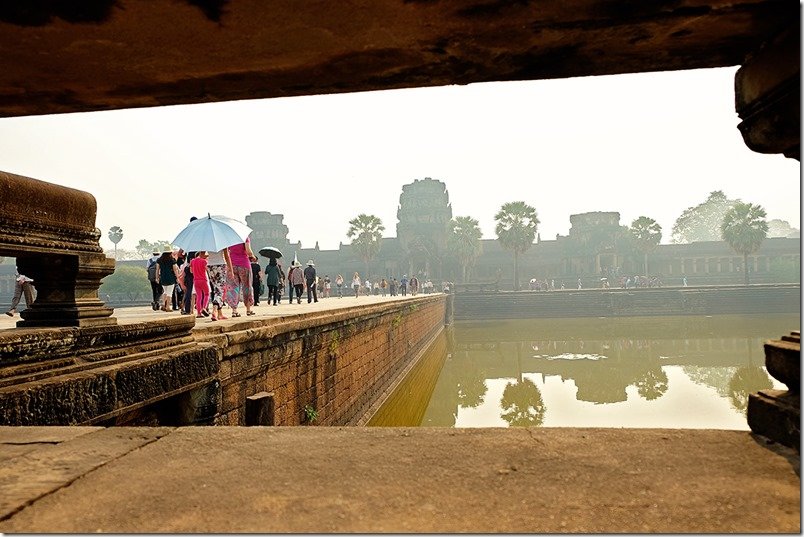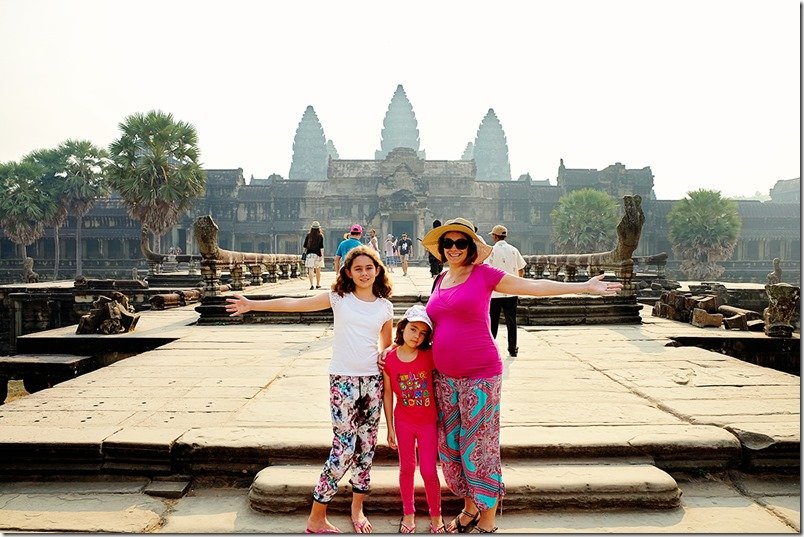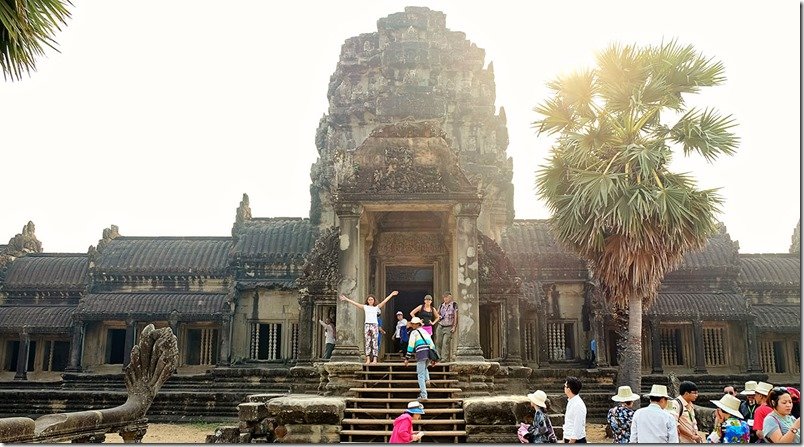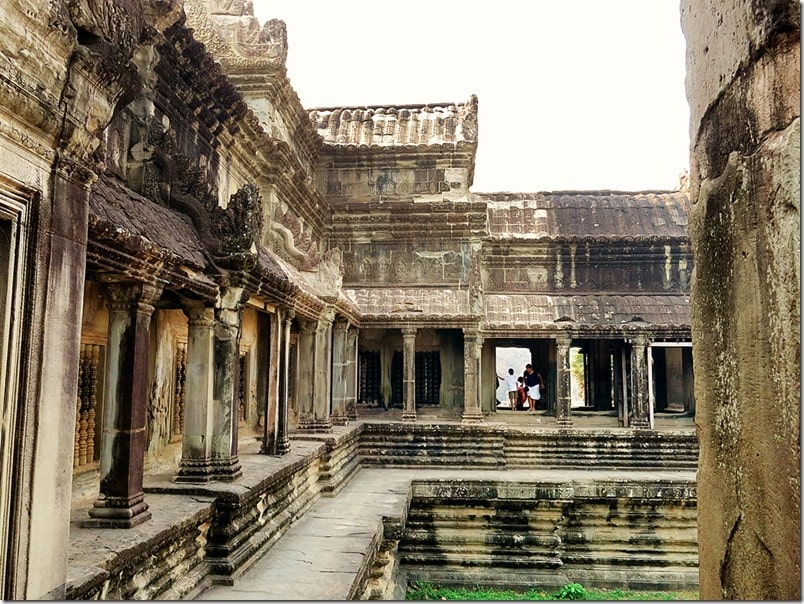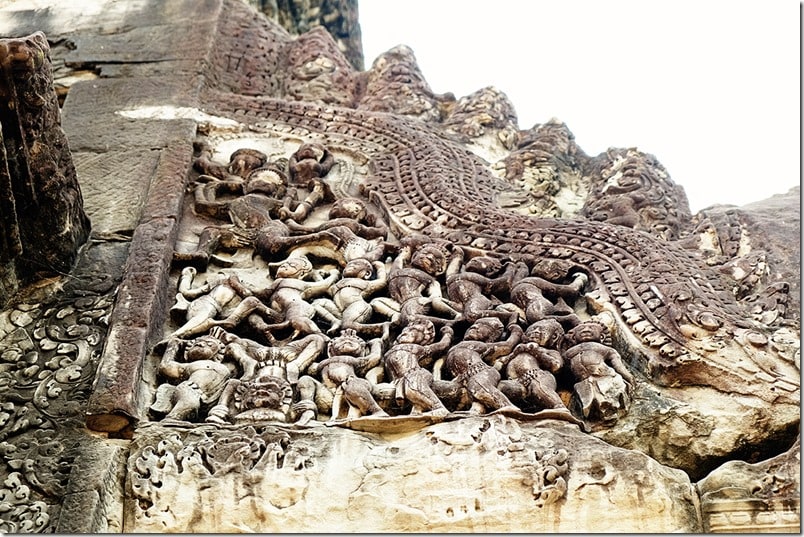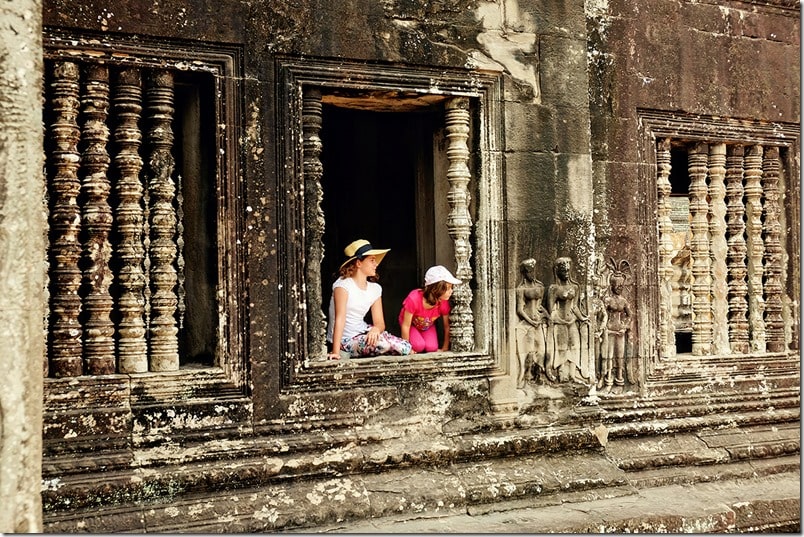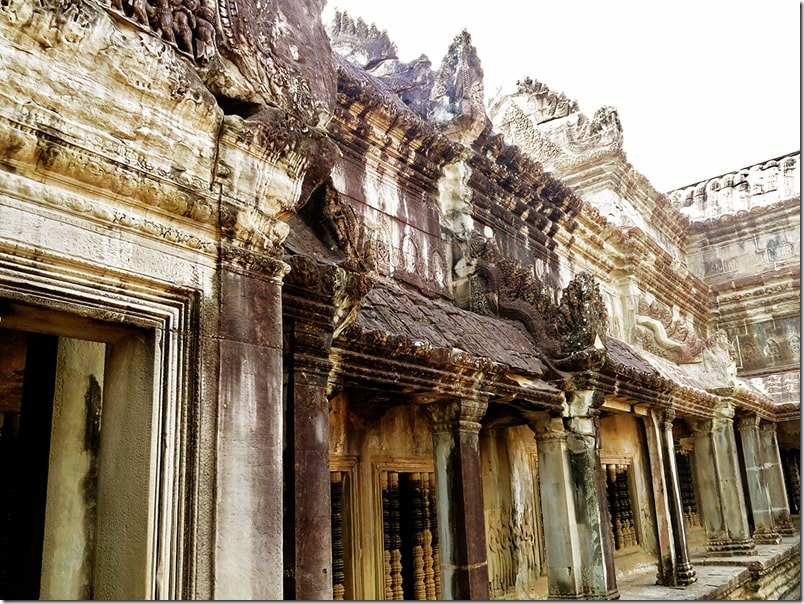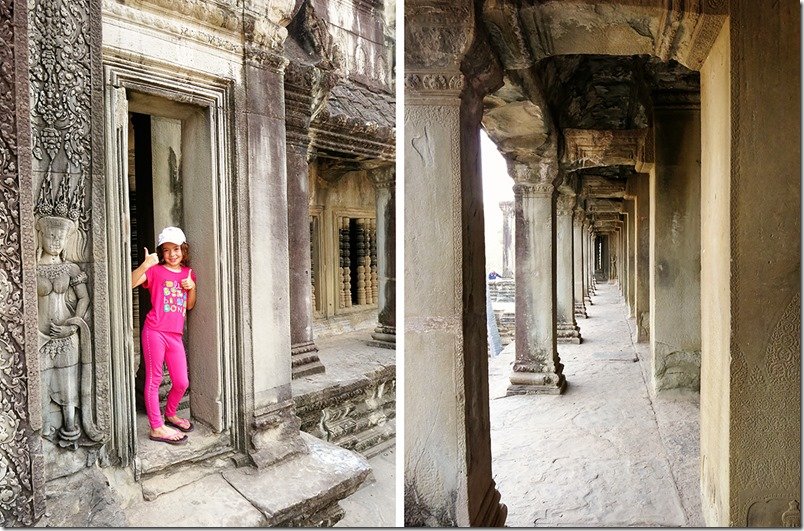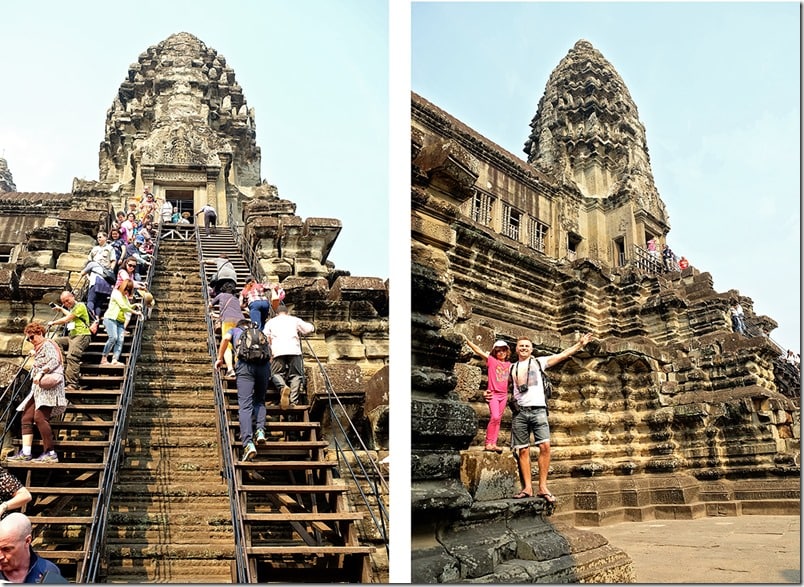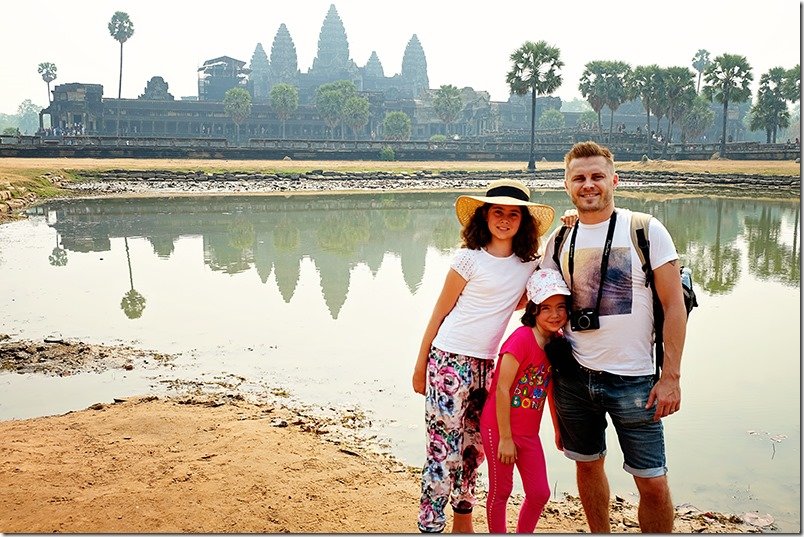 We had an super hot visit to the Angkor Wat Temple; but regardless of the foggy weather conditions and the sun pouring down on us; we will forever be grateful for the opportunity to visit this magnificent historic site.   The Angkor Wat Temple itself is incredibly impressive, not only in size, but in stature, in design, in height and in detail!  We highly recommend that all keen travellers ensure they get to visit the Angkor Wat Complex somewhere in their lives.

So what are you waiting for?  Have you booked your tickets to Cambodia yet?
Please hop over and click 'subscribe' to our YouTube channel!
To read more about our adventures around Cambodia, click here!
Agoda 5% Discount Code
Guys, we have managed to organise a special Agoda discount just for our readers. The code works on any bookings.
Promo Code: Holiday5
Booking period: 20 May – 20 Jun 2019
Stay period: Anytime
Booking URL: You need to book through our link – Click Here
Terms& Conditions
Booking period: 20 May – 20 Jun 2019
Stay period: Anytime
The Promotion is non-transferable, non-cumulative and cannot be exchanged for cash or other products. The promo code cannot be resold.
The Promotion cannot be used in conjunction with any other promotions, discount cards, loyalty programs, vouchers, discounted items and fixed price items.
The customers must enter the eligible promo code to enjoy the Promotion.
The Promotion is applicable to the selected accommodations in designated destinations made through a dedicated Promotion landing page at following URL: https://www.agoda.com/partners/partnersearch.aspx?pcs=1&cid=1727772 
The Promotion is applicable to accommodation room charges only(excludes taxes, service fees, processing fees, extra charges, personal consumption and the like).
The Promotion discount will only be displayed on the booking form of the Promotion landing page after entering the eligible promo code.
The Promotion is subject to the terms and conditions displayed,which are subject to change at any time. In case of a dispute, Agoda's decision is final.
Agoda does not guarantee that the Promotion price will be the lowest price available for accommodations.
Agoda does not guarantee uninterrupted services of the Promotion landing page.
All bookings through the Promotion landing page must be made in accordance with Agoda's terms of use.