Sometimes the most difficult part of taking a holiday is simply choosing where to go. After all, you literally have the world at your feet with so many options. Some people may prefer a destination that is a bit more laid back with less tourists.
Here are some "hidden" destinations that you could consider for your next holiday.
4 Amazing Destinations to go for your next holiday!
Here is our list of the top 4 amazing hidden destinations to consider for your next trip:
St. Helena
St. Helena is one of the world's most remote islands, located in the British territory. This island used to only be accessible by ship. However, it can now be reached by taking a flight from Johannesburg.
St. Helena is an ideal location for those who prefer to visit somewhere off the beaten path.
The island offers 20 different dive sites that are home to some unique species of marine life. And for those thrill seekers, there are eight shipwreck dive sites as well.
During the Southern Hemisphere's summer months, the humpback whales migrate offshore providing a breath-taking spectacle for visitors. St. And for something different, you can also join in on a marathon that occurs each November, weaving through a variety of the island landscapes.
Hokkaido, Japan
The second largest island in Japan, Hokkaido is also the least developed which makes it an ideal location for vacationing away from the crowds. With miles of untouched wilderness, numerous outdoor activities can be found here no matter the season.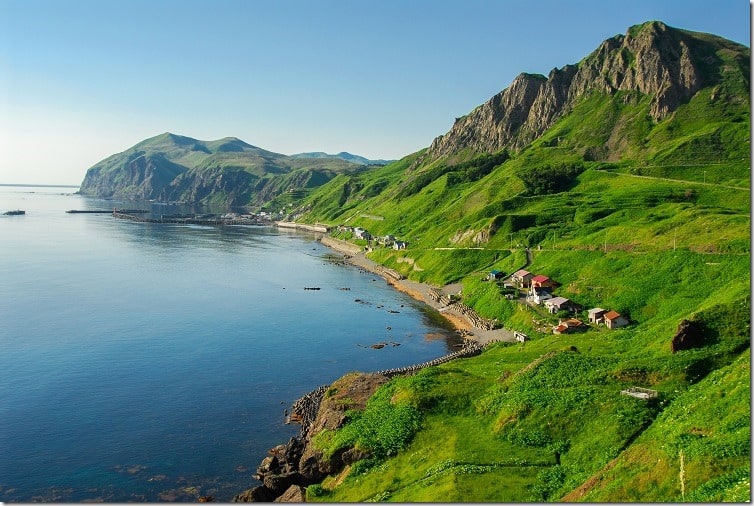 During the summer, the region's parks offer a large variety of outdoor activities, such as cycling, wildlife watching, and hiking. During the winter, the snow makes Hokkaido the spot for skiing and snowboarding.
Botswana
Located in Southern Africa, this landlocked country is well-known for its wildlife. Meno a Kwena is a safari camp that consists of nine tents, albeit luxurious ones.
Located atop a cliff, the tents provide guests with a unique view of the African wildlife that comes to drink at the river below.
It was here that Prince Harry took then girlfriend Meghan Markle on holiday where they camped under the stars and enjoyed the relaxed atmosphere.
You may also consider exploring the wetlands by boarding a double decker houseboat known as the Kubu Queen, and venture out on the Okavango River.
Bali
If you wish to partake in a beach holiday, Bali may be just the place. With a rugged landscape, nature lovers will enjoy hiking the serene, peaceful forests. Expect to find ancient temples hidden among the trees on your hike adding to the charm of this locale.
The sunsets here are spectacular and provide for an idyllic backdrop for your holiday. Visitors may choose to visit the Ubud Monkey Forest which is the home of over 700 monkeys, or simply chill out at the one of many luxurious Bali resorts.
We love finding hidden gems as we travel, and I am happy to know that there are plenty more of them out there! So let's get going! Holiday awaits.
Over to you:
Which of our hidden destinations have grabbed your attention? If you have any special places to add, please don't hesitate to leave us some tips in the comment below.