Not only does the Amalfi Coast offer jaw-droppingly beautiful scenery, but the region also offers totally unique bucket list experiences that you most definitely should not miss!
Today we are giving you some insider knowledge as to the best kept secrets of the Amalfi Coast in Italy. Step beyond the towns and past those beautiful beaches and add these experiences to your Amalfi Coast itinerary.
Are you interested in more exclusive insider Amalfi Coast tips? We make your travel planning as easy as cake with our comprehensive bite-size Amalfi Coast travel guide.
–
1. Be WOW-ed by the Waters of The Blue Grotto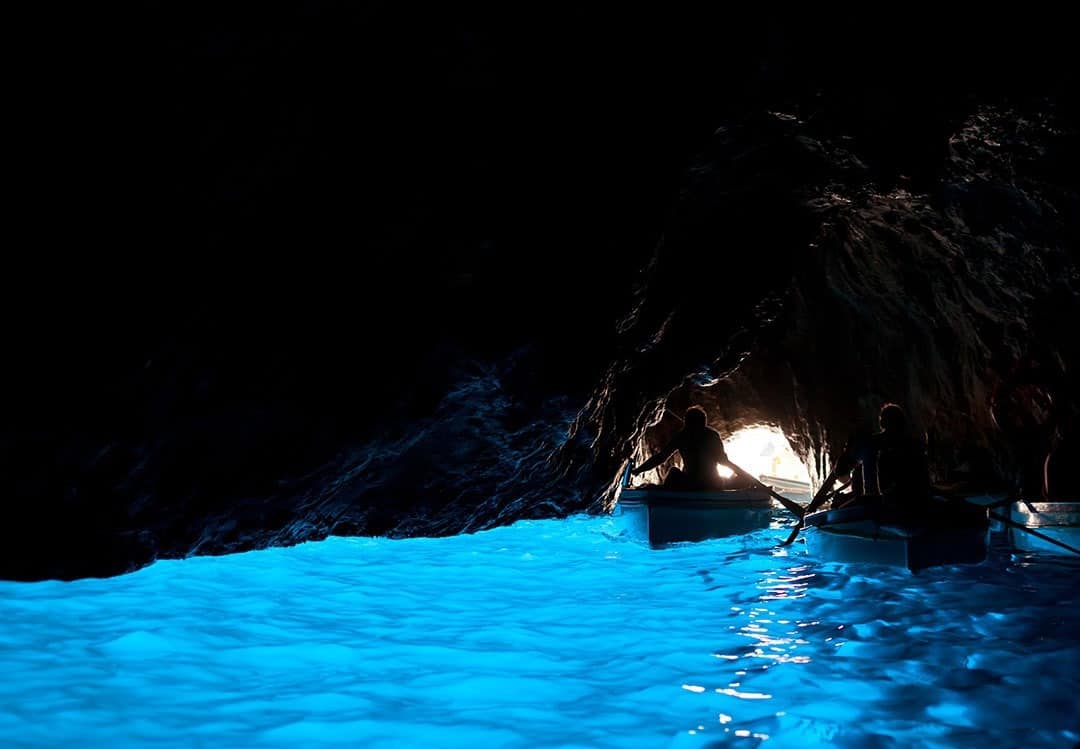 Grotta Azzurra, or The Blue Grotto of Capri, is an incredible sea cave that is located on the coast of the Ilse of Capri. This cave is famous for its incredible blue glowing waters. Nothing can prepare you for the sight of the fluorescent glow that illuminates the cave.
True, you will need to pay to enter the cave and the entrance fees are pretty hefty for the short boat ride, but this is a once-in-a-lifetime kind of experience and one that is not to be missed!
RELATED: We enjoyed a visit to the Blue Grotto as part of a full day Capri Island Tour.
2. See if you can Touch the Sky on the Path of the Gods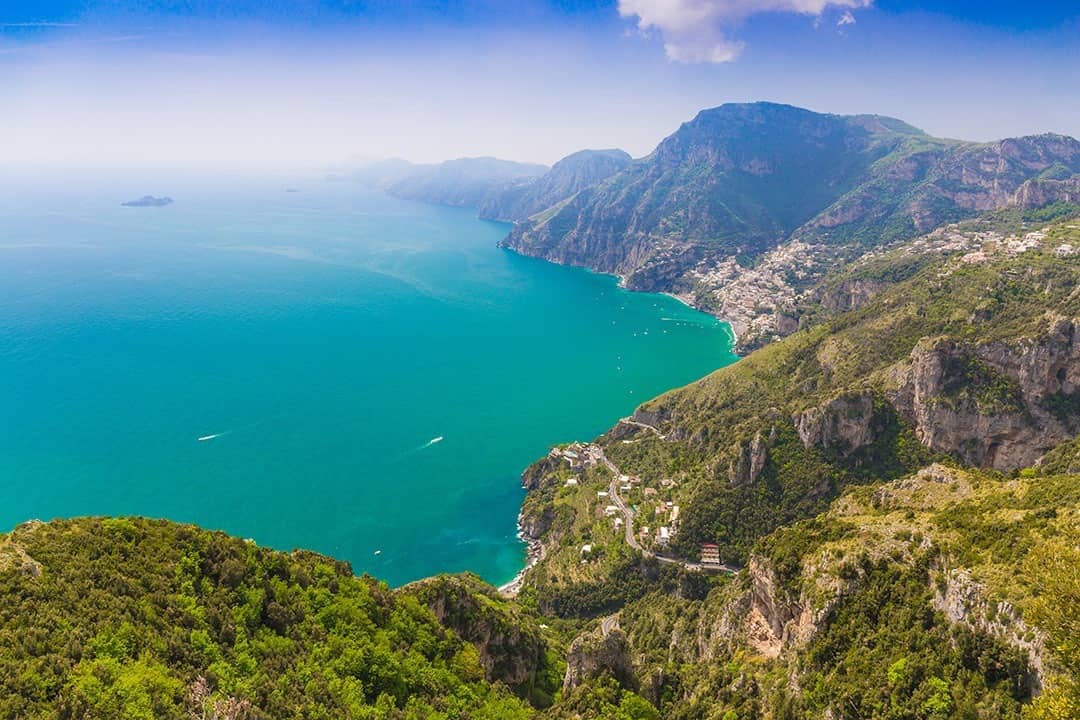 Declared by travelers the most beautiful walk in the world. Listed as one of the most scenic day hikes in Europe.
That should be reason enough to persuade you to strap on your hiking boots for some Amalfi Coast hiking to venture out on the Walk of the Gods (Sentiero degli Dei).
Choose from a 3-hour walk or a half day hike.
The sensational Amalfi Coast views from the dramatic stone cliffs in the mountains and the ancient ruins you will find along the way will soon ease your worries about engaging on exercise on your holiday.
3. Enjoy a Day of Ultra-Luxury at the Isle of Capri & Anacapri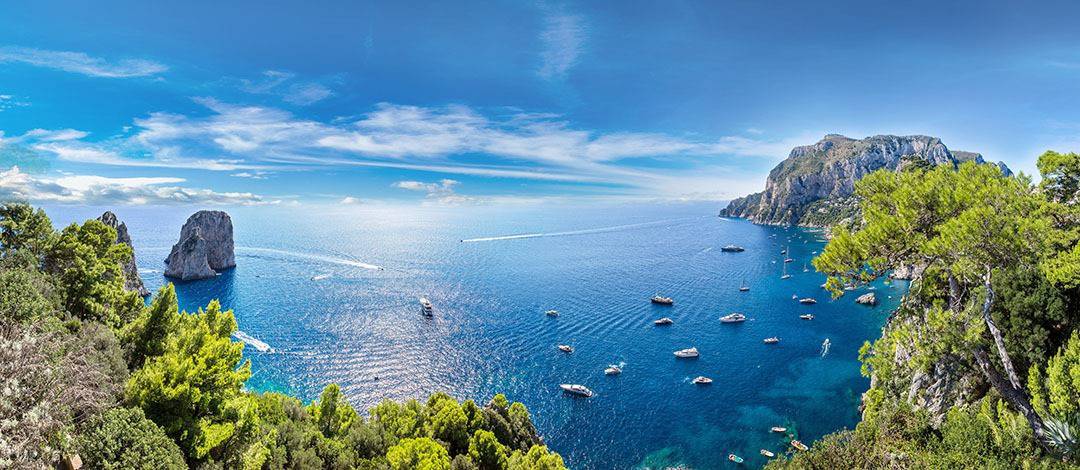 Luxurious, enchanting, picturesque, a natural beauty with deep-rooted history; Capri Island is sure to impress. This island is located just off the coast in the Gulf of Naples and was the vacation of choice for Roman emperors.
Don't you feel like true royalty now!
We highly recommend you head out to Capri via the water! The sights along the way will truly be memorable! And once at Capri, why not explore the historic churches and palazzos.
Venture out to terraced gardens with views of the Bay.
RELATED: See why we recommend a trip to Capri via boat here.
4. Can you Find the Tiniest Beach on the Amalfi Coast?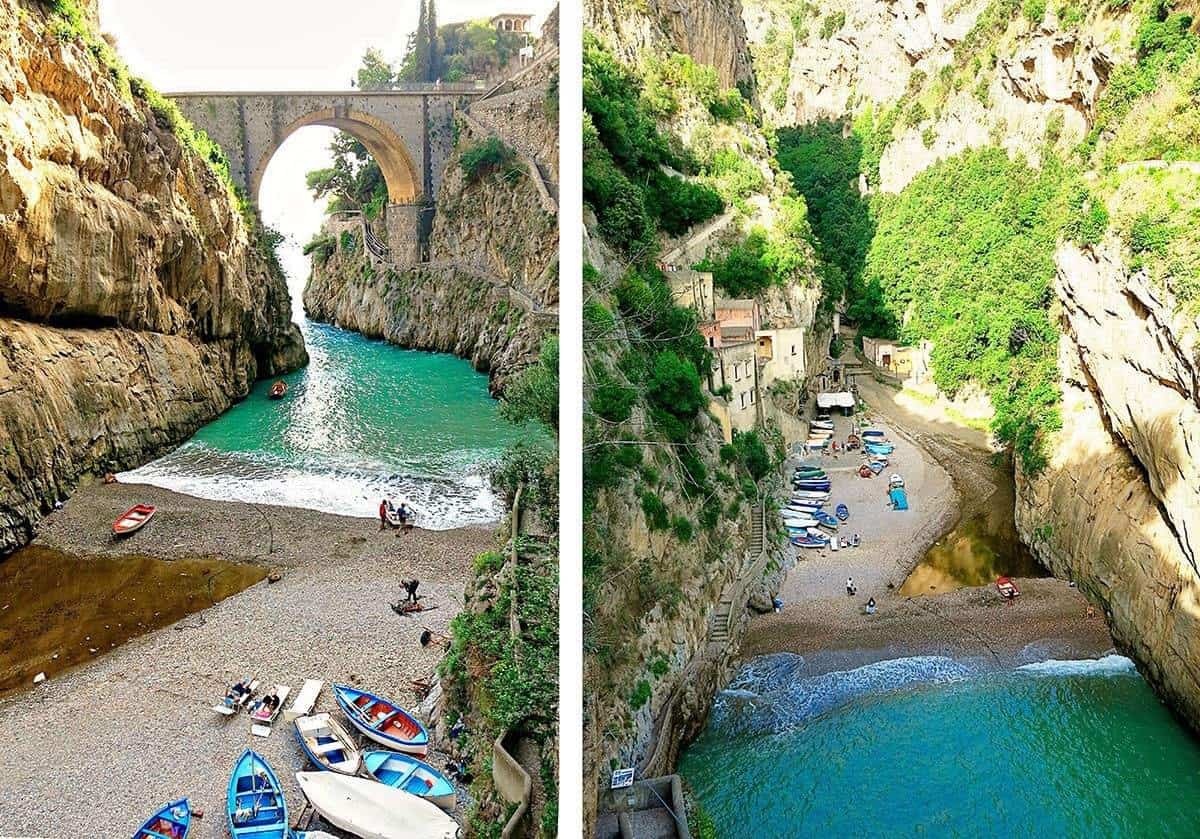 Furore is pretty small and easy to miss on your Amalfi Coast drive. The beach is a true treasure-find. Enjoy the seclusion on this hidden cove.
You won't find masses of tourists here, but only a handful of locals, occasional spear fishermen and a few scattered holiday rooms to rent.
Where else can you find secret little beaches like these?
RELATED: Find out where this little beach is located on our Amalfi Coast Drive post.
5. Enjoy Never-Ending Views from the Terrace of Infinity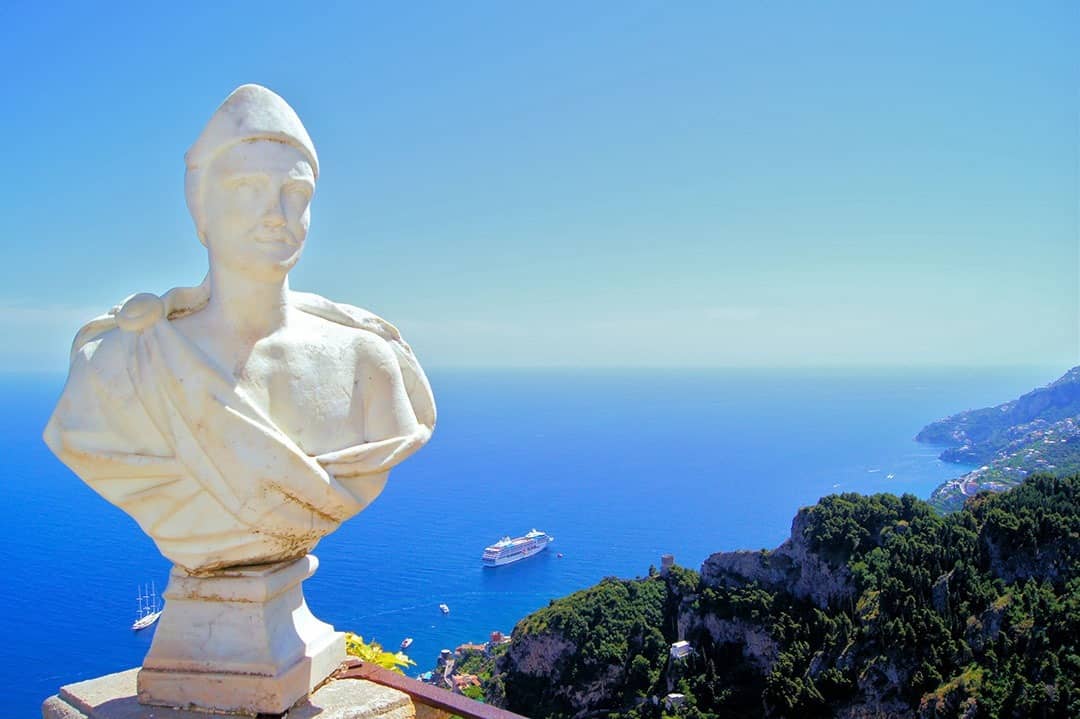 There are many spectacular views and villas to visit on the Amalfi Coast, but Villa Cimbrone in Ravello is truly extraordinary. The villa is home to incredible gardens, but it is the enchanting statues at the Terrace of Infinity which takes a proud place on the bucket list.
Just look at those never-ending blue views!
6. Take your Dining Experiences to the Next Level!
POSITANO: Michelin Star Dining – Le Sirenuse #foodvlogs #foodchannel
Up until now, you might have thought that Italy was only about pizza and pasta, but the Amalfi Coast is here to prove you wrong!
Not only can you find a Michelin Star 1 restaurant here (La Sponda in Positano), but you can also find a large variety of restaurants that have truly incredible backdrops!
My favourite is at the restaurant terrace of Hotel Caruso, but I also highly recommend you try out Ristorante Le Arcate set at the black sand beach in Atrani, as well as Il Pirata that has been carved into a mountainside.
7. Get Local on a Hands-on Gastronomic Tour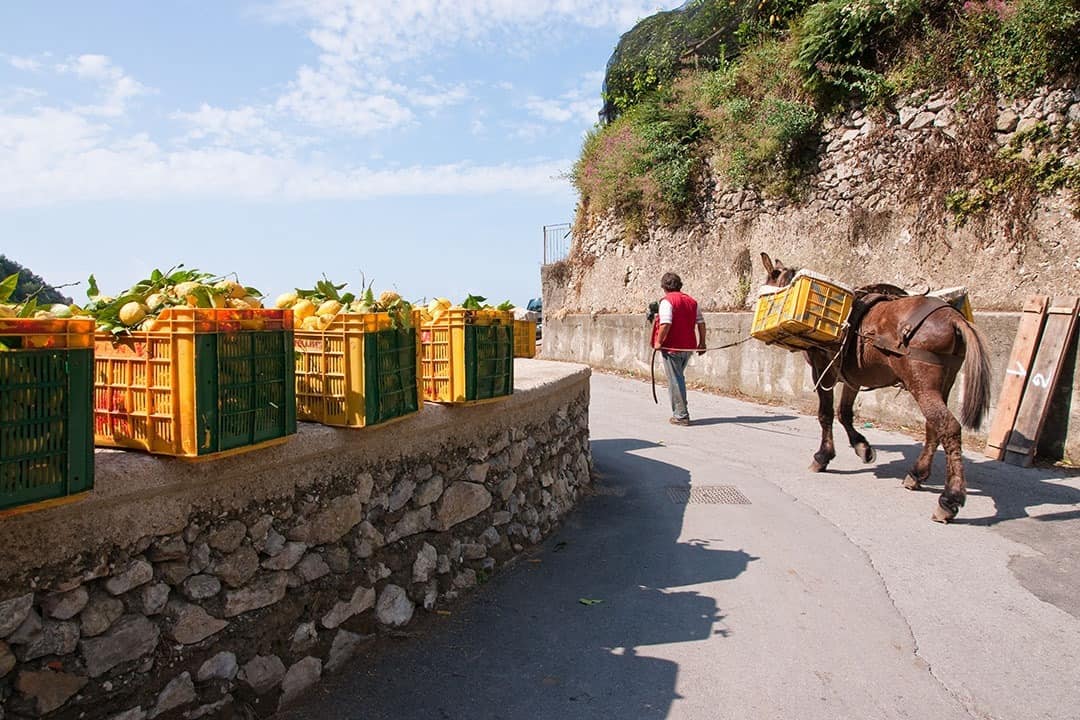 The Amalfi Coast is well known for their lemon orchids and olive groves! But yet it is the fresh gooey cheese and fresh limoncello that I remember best!
How can you visit this region of Italy and not get a true taste of what Southern Italy is all about!
Learn the secrets behind Italian family recipes and try your hand at pizza making, Neapolitan style. Stroll through olive groves and sample fresh olive oil. Visit a cheese factory and sample some homemade bread, salami and cheese.
But maybe the best of all is yet to come … Top off your culinary tour with a limoncello liqueur whilst you listen in on the secrets behind the family recipe for the popular after-dinner drink.
FOR MORE INFO ON THIS TOUR: Sorrento Farm Experience
After More Insider Amalfi Coast Tips?
Make your travel planning a piece of cake!
We will send you bite-size pieces of information about how to get to the Amalfi Coast, what to do in each town as well as share our insider tips to make your trip amazing!
After more Amalfi Coast Inspiration:
Which Town should you stay in?
Best Amalfi Coast Town to Explore
Guide to Best Beaches in Positano
Where to next?
Prepare yourself for your trip to Italy by reading up on all the things you should know!
Use our list of popular Italy Accommodation choices to help you plan your trip!
Connect with Wanderlust Storytellers!
Be sure to follow us on our social media, so you never miss a post!
Facebook | Twitter | Google+ | Pinterest | Instagram
Leave us a Comment:
Which of these experiences did you add to your Amalfi Coast itinerary?
Leave us a comment about any bucket list experiences we might have missed.