We all wish that travel could be more affordable!  Even more so, when you are travelling with your family.  Money spent on flights, accommodation, food and not even to mention entertainment can add up very quickly!  We want to show you that affordable family travel is achievable, and we have enlisted the help of other family travel bloggers to share their proven tips and tricks on how you can enjoy your next family holiday at a more affordable rate.  For our first interview, we welcome Talon from 1Dad1Kid.com who travels on a full time basis with his daughter Tigger.  He shares his secrets as to how he affords to do so.
_______________________________________________
 –
1

.  Tell us more about you, your family and your blog.
My name is Talon, and my daughter goes by the nickname of Tigger online (because she doesn't walk, she bounces, hops, jumps, etc.). We are father/daughter duo traveling the world slowly since 2011. So far we've been on 6 continents and have traveled to about 38 different countries, many of them multiple times. We are currently pursuing residency in Hungary and plan on living in Budapest for the next year or so. Our blog is 1Dad1Kid.com.
 –
2. Why is family travel important to you?
I've worked in health care for about 30 years, and most of that time has been working around people who were dying or who had been close. After listening to their stories for so long, a common theme I've heard has been one of regrets. I would rather live my life fully now and be able to look back on wonderful memories. So I wanted my family focus to be on building memories and sharing experiences. Over the last five-plus years, we've definitely been successful at that.
I also like traveling with kids because you get to see through their eyes and gain new perspectives. For instance, we were preparing for the holidays once and Tigger was having a hard time coming up with items for her Chrismakah wish list.
When you've seen people living in houses made from sheet metal and see how happy they are, you realize you don't need much.
3. How often do you travel?
We actually travel full time. We'll be slowing things down while we live in Budapest, though. She's kind of tired of moving around so much, so we'll be taking fewer international trips of shorter duration.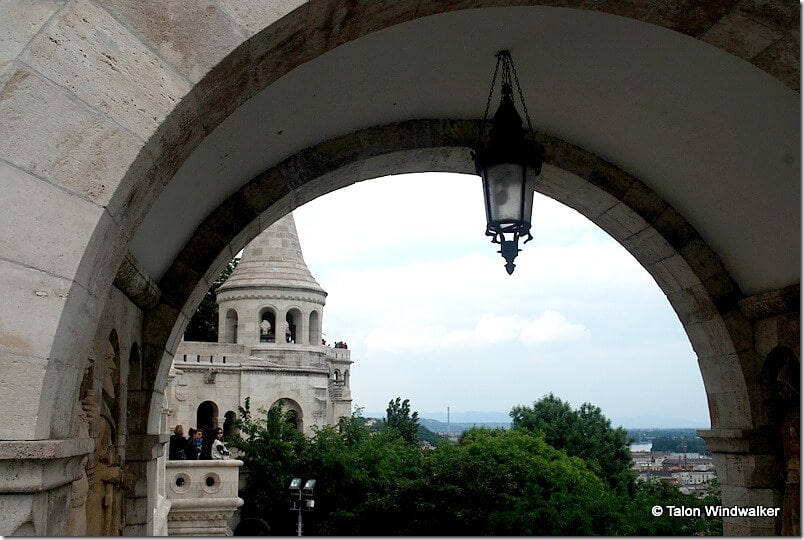 4. How does your family afford to travel?
I work online as we travel. Since we don't have all of the expenses of living in the US, we're able to have a fairly good quality of life while living on a much smaller income. I do medical transcription, write as a freelancer, sell advertising on my blog, and have also worked as a scuba instructor.
5. Which destinations or countries have you found to be most affordable?
So much of the world is inexpensive! Southeast Asia is obviously a big one, but much of central and eastern Europe are extremely affordable. We've also spent a lot of time in the Americas south of the US, and life is much less expensive there as well. Big surprises for me were Czech and Hungary. I expected to find much higher prices.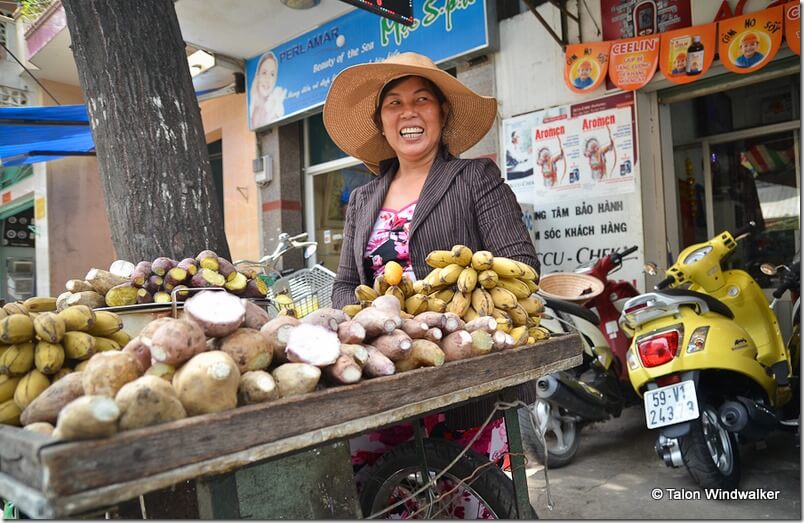 6. Do you have any tips in regards to saving money in the planning stage of the holiday?
I've written about how to save money on airfare on the blog. We tend to do a lot of stays in Airbnb-type places. We like it better than staying in a hotel, plus we can save a lot of money by having a kitchen and preparing many of our meals at home. It's nice to be able to stay in an area that is primarily inhabited by locals. You get a better feel for the culture and what daily life is like. Also, we tend to stay in a place longer, so having a more homelike feel is quite helpful.
7. How do you prepare your daughter for a new country?
Most of the time there isn't much preparation. We will usually start learning a bit of the language, especially the essentials like "thank you." We did much more preparation for our trip to Cuba because there was so much involved with politics, history, and so on. It was a great worldschooling situation. Other than that, though, we really prefer just arriving and discovering.
 –
8. What is the one item your daughter needs to travel with?
Her laptop. She does her schooling on it, stays connected with friends (which is important since we travel full time), and uses it for general entertainment when we aren't outside exploring.
9. Do you have any tips in regards to saving money whilst on the holiday?
Check out rentals like Airbnb, Wimdu, 9Flats.com, etc. These are often much cheaper, give you more space, and you can cook at home, which can save you a lot of money.
In more expensive locations, like in the UK, check out the deli sections of grocery stores. Some supermarkets have a large selection of pre-prepared meals, as well, that are quite tasty and much less expensive than restaurants.
Don't eat in the touristy areas. You'll pay two to three times more for generally lower-quality food. Often just walking away from the zone for even a few blocks will make a drastic difference. If they publish they have a tourist menu, keep walking.
Check public transportation websites and look for free days. For example, in Vienna children up to the age of 15 travel for free on Sundays, public holidays, and during school holidays. Also look carefully at ticket packages which are often cheaper. In Paris, you can save quite a bit of money by buying a 10-pack of tickets (carnet) which are good on all the public transportation. In Budapest, a 10-pack is about $2 cheaper than buying them individually.
Don't be too quick to buy city passes, 24-hour transportation passes, etc. Some times they do represent a significant savings (we saved about $30 in Berlin with the Berlin card), but in other places the savings just don't add up. For example, in Paris we would have to take more than 6 trips in a day to make the 24-hour pass worth it. As we walk a lot, it's very rare for us to make that many trips.
For activities, see if they have a local Groupon or Living Social site for the destination. Often you can get some really great deals through them.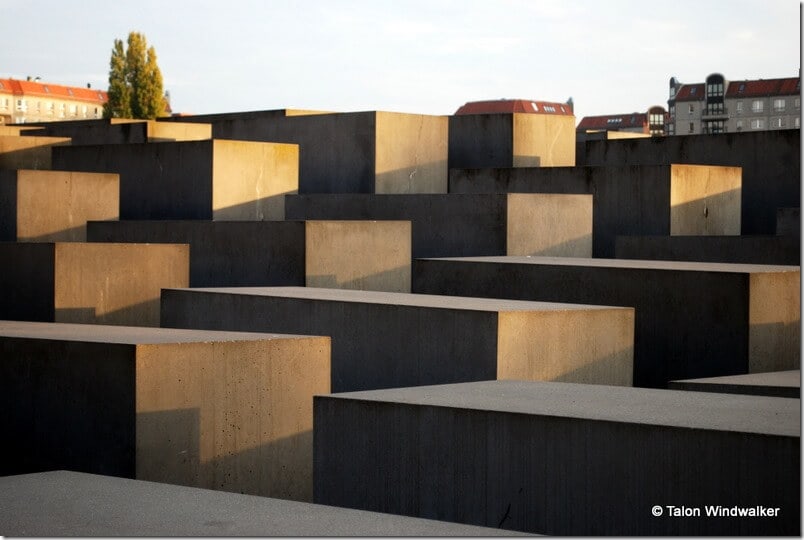 10. Many people are bit sceptical of travelling with children (safety concerns, kids getting sick, hard work keeping kids entertained etc.) What is your best advice to make a family holiday a success?
Traveling with a child has been way easier than I had imagined. It does force you to have to slow down a bit, but I think that's actually a good thing. I may not see as many things as I would normally while doing solo travel, but I'd say I definitely experience more. It's also been a good teaching opportunity for my child to learn how to compromise. She isn't always up to see yet another church or castle.
One of the things I learned early on was to plan downtime or "lazy days." Sometimes you just need a day or afternoon where you spend time in the room and/or pool and don't "do" much. On occasion, we've stayed in the hotel room for a whole day, even ordering room service or having pizza delivered. The kids really need that time to recharge their batteries sometimes, especially if it's a longer trip.
Enlist the kids in finding, planning, and decision making. You'll get much less resistance when they've had a say in things. Most of us don't like having to do a bunch of stuff we had no say in, why would kids be any different?
_______________________________________________
More about Talon
Facebook – Twitter – Instagram
Talon Windwalker is a single dad traveling the world slowly with his young daughter since 2011. They are currently living in Budapest, Hungary. He is an author, scuba instructor, and endorphin addict. He writes about food, travel, and their adventures on their blog 1Dad1Kid.com.
_______________________________________________
Watch out for the next featured Family Travel Blogger!
SEND A MESSAGE TO EJMONT(AT)WANDERLUSTSTORYTELLERS(DOT)COM.AU IF YOU WANT TO BE THE NEXT FEATURED FAMILY TRAVEL BLOGGER
*(You must have kid/s and have affordable family travel tips and recommendations to share).