Whether going on a family vacation or a business trip abroad, air travel can be a challenging experience. Among the many things you need to plan and organize, one vital factor is ensuring your car's safety.
What you leave behind on your trip is as important as checking your travel documents, hotel reservations, and transits.
You can do yourself a favor by driving your vehicle to the airport rather than using an Uber or any other cab service. With time, airport parking options have evolved and considerably expanded.
Priced based on distance from the terminal and convenience, large and medium-sized airports offer different types of parking.
Main Advantages of Airport Parking Facilities
In this article, we will share with you some of the main advantages of airport parking facilities compared to using a taxi or car service to travel to the airport when heading on your next family vacation.
1. Making Reservations is Effortless
There are many different types of airport parking reservations. You can easily book parking at Portland airport.
You can find many websites and apps that offer comparisons between different providers and discount codes to make a cost-effective choice.
You can also tell the exact location where your car is parked from easily accessible online records. This ensures that you can quickly locate your car in the endless rows of the parking lot.
2. Allow you to travel between places at your speed
You don't need to worry about hiring taxi services when you have your vehicle at your disposal.
It can be hard to schedule an Uber during intense rush hours or peak times as bookings are usually packed. Normally, most of the highways to the airport experience traffic jams which means that you have to schedule a cab a few hours before your preferred time.
Also, instead of finding quicker alternative routes, most taxi drivers are likely to use standard paths.
However, with your car, you not only leave at your most convenient time, but you can also use GPS to avoid heavy traffic. Additionally, online booking services for parking spots allow you to compare prices and settle on the cheapest deals available.
3. It is Cost-Effective
Especially during peak hours, paying for a cab can be costly. You can use your vehicle rather than wait for the taxi rates to go down and then book a ride.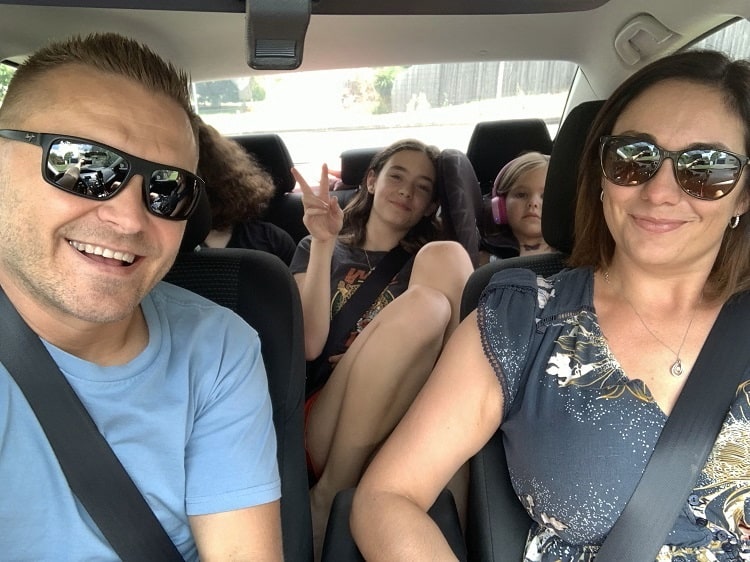 In most cases, long-term airport parking involves cheap parking prices or is cost-free. If you are traveling with your family, you will not need to buy train or coach tickets.
4. Peace of Mind
Most people consider their cars as one of the most expensive investments of their lives. Therefore, when traveling the world with your family, it must stay in safe hands.
This will give you unmatched peace of mind to explore the world without any nagging worries.
Since the airport parking is adequately covered, your vehicle will be safe from rain showers or sun damage. You won't fret over your car being stolen or vandalized in a residential place as airports, due to obvious reasons, always have top-notch security arrangements in place.
Some of the airport parking options available include:
Long-term parking – is also referred to as satellite parking lots. They are usually a bit further away from the terminal and suitable for people leaving their cars parked for many days. Compared to short-term parking costs, prices for this type of airport parking are lower.
Short-term parking – is located near airport terminals but can be pretty expensive. They were initially meant for people picking or dropping passengers at an airport. They are now available to travelers, although at an extra cost.
Valet parking – although most convenient, you will pay more. It is similar to the valet services at a hotel.
Shuttle parking – this is the most cost-effective form of airport parking. It entails driving your car to a parking lot and then taking a shuttle bus to the airport. A driver will pick you up from the airport to your car on your return.
Final Words:
Traveling with your family is a great way to bond with your loved ones. However, it does not need to be challenging because of logistical hurdles.
Electing to use airport parking lots not only saves you time and money but also allows you to have a stress-free holiday.