Greece is a wonderful destination that is steeped in history, ripe with culture, and boasts some incredible sights and attractions. There are many ways to explore Greece when you visit, and one option is to charter a yacht to explore some of the wonderful areas of the country.
When you charter a yacht in Greece, you will find some fabulous places you can visit and explore with ease. This includes the gorgeous Ionian Islands, which is one of the most popular island groups in Greece.
These islands are located along the west coast of Greece and there are 12 islands of varying size that make up the cluster.
Charter a Yacht and Visit the Larger Ionian Islands
By chartering a yacht, you will find it much easier to take in the beauty and unique charm of the larger Ionian Islands.
This includes the islands of Zakynthos, Ithaca, Corfu, Kefalonia, Lefkada, Paxi, and Kythira, which is further afield from the other larger islands in the group.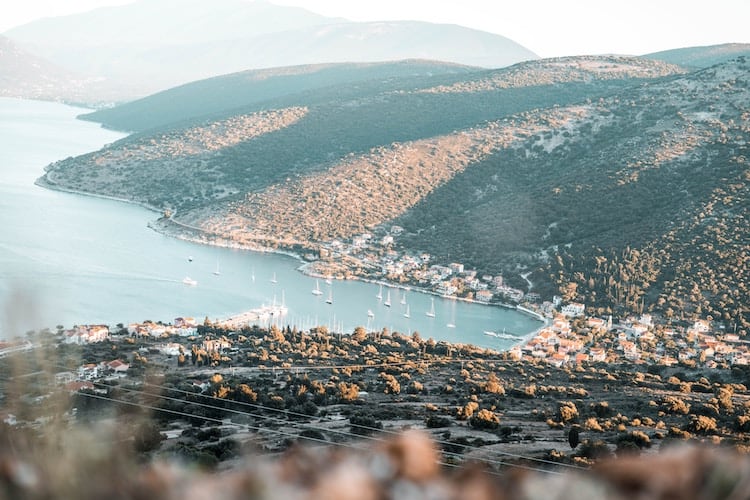 Each of the Ionian Islands has something unique to offer to visitors, which is why it is a good idea to visit a variety of these islands.
Whether you are looking for natural beauty and tranquillity, excitement and adventure, or history and culture, you will find it all in abundance on these islands. In addition, these islands offer a wonderful climate and are ideal to explore at any time of the year.
When you charter a yacht, you can make the most of your time in Greece by spending time exploring this island cluster while also travelling in real style.
So, let's take a closer look at these islands and what you can expect when you charter a yacht and pay them a visit:
7 Incredible Places to Visit When You Charter a Yacht in Greece
Here are the 7 incredible places to visit on a yacht in Greece.
>>> Tip: Read this post if you need international flights to Greece
1. Zakynthos
This is the third largest of these islands and it also goes by the name Zante.
When you visit this island, you can enjoy sailing in the diverse coastline where you will find everything from stunning beaches to towering cliffs and caves.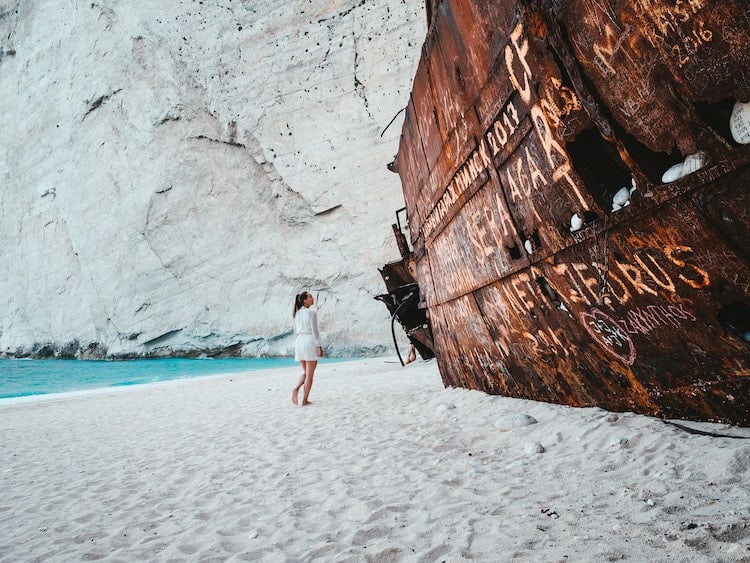 You can spend time relaxing on the gorgeous Navagio Beach and taking in the fabulous surroundings.
There are plenty of fun things to do in Zakynthos – we personally really loved visiting this island!
2. Ithaca
An island that is steeped in history and legend, some believe that this island was the birthplace of Odysseus. You can enjoy soaking up the beautiful scenery and serene atmosphere.
There is plenty of lush greenery to take in here as well as stunning beaches such as Gidaki and Sarakiniko. This is a wonderful place to escape and enjoy some serious rest and relaxation.
3. Corfu
This is a lively island with something for everyone. From great shopping and fascinating attractions to a host of dining options and exciting nightlife, you will find it all here.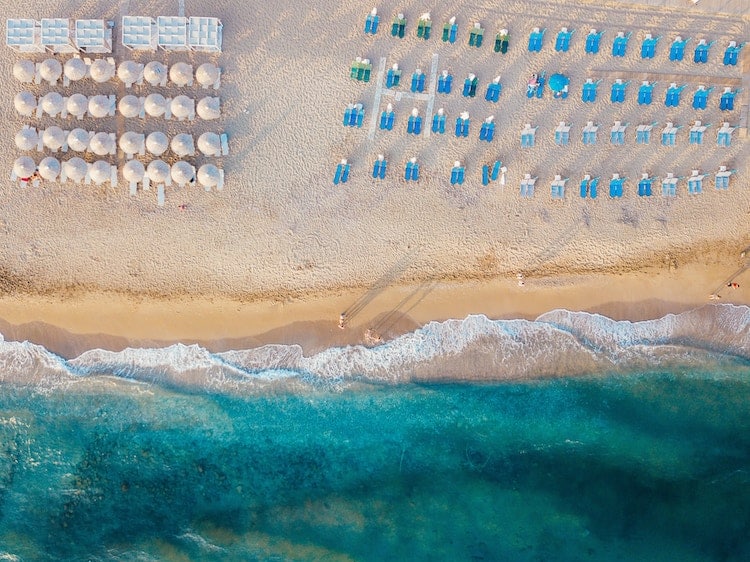 You can spend time exploring the fascinating Old Town and you will find plenty of great places to visit including the Archeological Museum and the Museum of Asian Art.
4. Kefalonia
This is the largest of this group of islands, and arguably the one that offers the most charm and character.
You will find stunning beaches on which to relax along with picture-perfect scenery that provides you with the ideal surroundings for a relaxing experience.
There are some wonderful villages to visit and you can take in natural attractions such as the Lake Cave of Melissani.
5. Lefkada
This is a gorgeous island that is perfect for those with a passion for natural beauty. You will be able to explore the rich history of the area as well as take in the stunning and rugged coastline.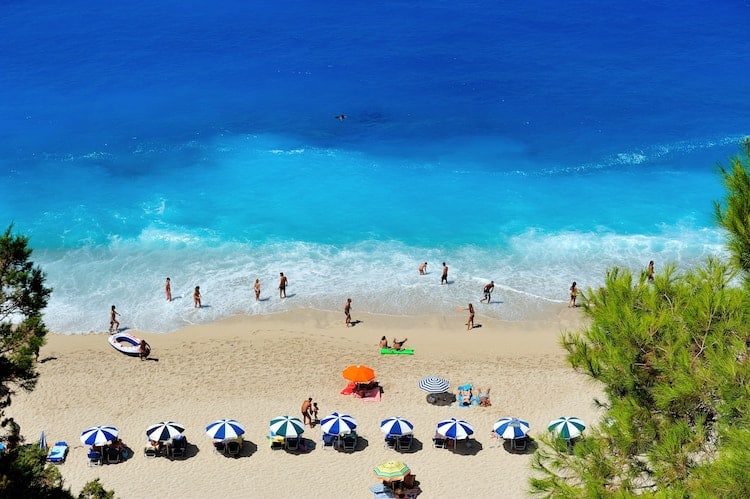 Take some time to visit Sivota, which is a small village packed with historical delights and architectural wonders. You can also enjoy mingling with the locals in Lefkada Town.
6. Paxi
Also known as Paxos, this is a beautiful island known for its olive groves and for the production of some of the best olive oil in the world.
You can take some time to visit and explore the three harbours on this island, take in the natural beauty and surroundings, and spend time in the main city of Gaios.
7. Kythira
This island is traditionally known as one of the seven main Ionian islands, but it is quite a distance from the other ones listed above.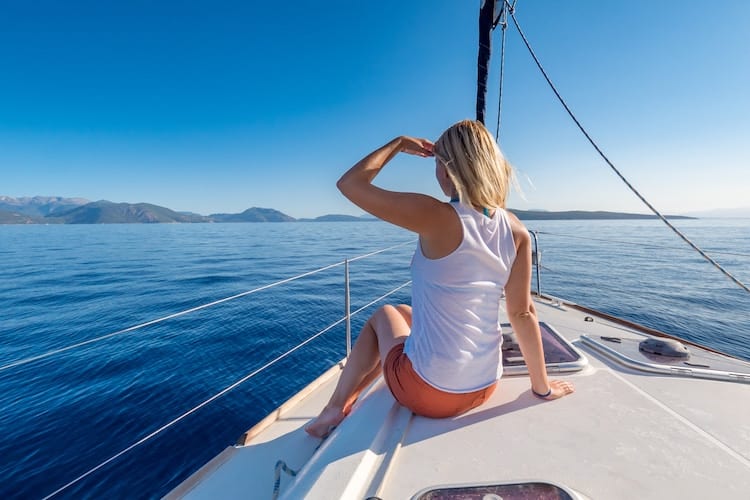 This is another truly stunning place with enchanting waterfalls, castles, caves, museums, and bags of natural beauty. The island is located on the south side of the Peloponnese.
You can enjoy a host of outdoor recreational activities and spend time simply getting away from it all one this idyllic island.
Make the Most of Your Greek Adventure
By chartering a yacht in Greece, you can make the most of your time in this fascinating destination. You will be able to explore the diverse and beautiful islands detailed above with greater ease, and you can turn your Greek vacation into an unforgettable adventure.
Over to you:
Which of the above destinations will you choose for your yacht adventure in Greece? Please share your experiences in the comments below.
Additional Information for Greece Vacation
Check out what else we have about Greece here: