No-kids holiday?!  You might ask straight away: "How the hell are we going to go on a no-kids holiday?  It is impossible!"   There are a lot of feelings that go through your mind when you finally decide to go on a holiday without children … and a lot of them might be negative.  However guilty you might feel, the benefits always outweigh the challenges by far!  Check out our post about 10 Benefits of Travelling Without Kids.
As to the "it is impossible"?  Here is what I think.  I was exactly the same at first, but throughout my life I collect mottos.  These sayings help me along the way when I find myself questioning things too much.  There are two major ones that I can think of now:
"Nothing is impossible, the word itself says I'm Possible" – Audrey Hupburn"
"There's nothing impossible in this world for a heart full of desires" – Abraham Lincoln"
There is always a way and only you can figure out how to achieve it.  It will require a bit of sacrifice along the way for sure.  But as another one of my mottos goes:
"Nothing happens until something moves" – Albert Einstein"
–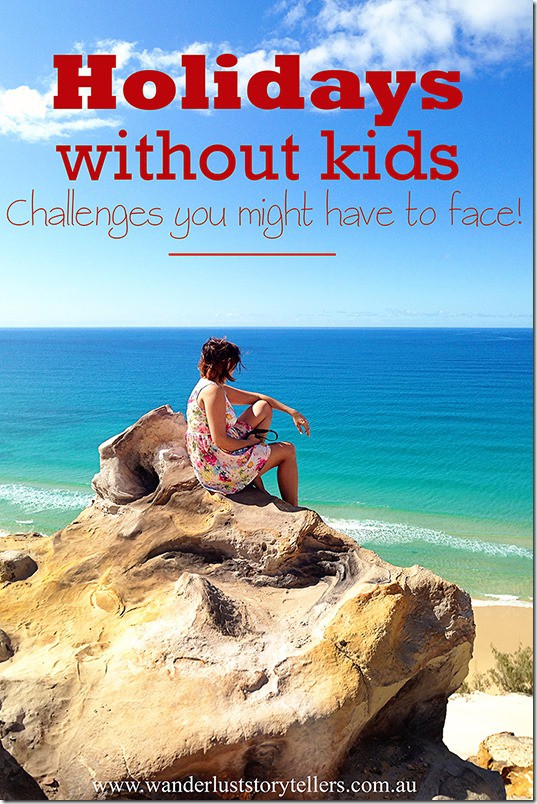 Ok, enough of mottos and sayings, and trying to motivate you.  If you are reading this, it probably means, that you have already figured out how to go on your no-kids holidays and you are wondering what challenges you might face when you venture out for your holiday without kids.  Well, here is out list of 5 major things that we struggled with:
–
5 Challenges you Might Face as Parents on your No-Kids Holidays
–
1. Feeling Guilty
Every time we buy tickets for our no-kids holiday we feel guilt.  Guilt can eat you up and make you feel very uneasy when trying to take time for yourself.   However, every parent needs a bit of time out.  A happy parent is a good parent!
Being a parent,  we tend to put so much pressure on ourselves that sometimes we loose who we really are.  I believe that we need to take time to recharge our batteries. It is important and it is not selfish at all.  It is down right necessary. Sometimes you have to be a superman to carry all the weight of the parenthood on your shoulders.  And I know what I'm talking about.  As I am writing this I have Avalee strapped to me in the pouch, dangling in front of me. Yes, I am rocking from side to side and forward and back, hahaha…  It feels like I am trying to type on the train.  Anyways, feeling guilt is normal and taking time for a parents only holiday is equally normal.
Ps: Make sure you organize a babysitter first!  Haha…
–
2.  Staying in Contact with the Kids
Whilst it might be easy to stay in contact with your kids via facebook messenger or facetime on your phone, it does get tricky when you are in destinations with little to no wifi.
Another challenge is, what time zone are you in?  Are the kids at school? Are they playing with their friends or sleeping?  When we visited Italy, we had an 8 hour time different and it was tricky catching them awake (and not not at school) whilst we were awake (and not out exploring). Sometimes it really sucks to wait for the perfect time and it can hit you hard with sadness, but it is not for long.  Thanks to your iPhone, laptop or other gadget, you will soon be face to face with your little ones from wherever you are!
–
3.  Sick Kids
Now this is something that you really have no control over.  Kids get sick everyday in billion different ways.  They can get a flue or a cold and it can come from nowhere.  Kids can trip and fall, or have a headache from hell, just like we do.  When you are away and you are Skyping your kids, it is really hard to see them sick, and not being able to help them.  One has to remember, they will be just ok.  The grandparents that are looking after your kids raised some pretty cool kids themselves.  Think about it!
You wouldn't leave your kids with someone incapable of looking after them in the first place.  So if you have already taken your holiday without kids, then you just have to trust in your better judgement and reassure the kids that all will be ok and grandma will spoil you with sweets in no time.
–
4. Missing your Kids
I know. Every time we go on our parent escapes, we miss our kids immensely.  At those moments we miss them so much, that we wish they would be with us there and then.   However, you have to remember the first part of today's story: guilt…  Missing your kids is directly correlated with guilt, don't you think?
At those times, when the 'missing-your-kids' feeling comes around and the guilt is trying to settle in, quickly remember one simple fact:  you deserve a break and you need to recharge your batteries.  A happy parent is a good parent!  Haha…   And when that fails the first few times, then just keep telling yourself those sentences until you forget about missing your kids in the first place!  Don't worry, you will miss them the next day again!
Remember, there is  always Skype!  (Damn, we should have worked with Skype on this post, haha…)
–
5. Worry
Worry is the number one worst struggle that we face on our no-kids holidays.  All of the other challenges combined and double that and here you are, a bucket of worry!  Now, lets think about it for a minute.  In order to worry so much, you must be an awesome parent to your kids.  You shower them with so much love, the love that they will only understand when they will have their own children.  To worry is to love.  To love is good, so to worry is good!   Ok, I just made that up, but it works!  Hahaha…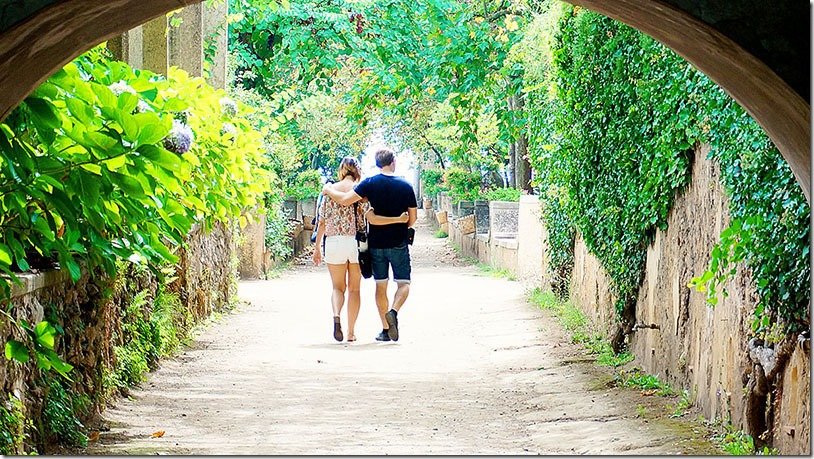 I will not give you a magic solution for stopping to worry.  I think the only thing you can do is to support each other and help each other in the times of sadness.  Simple hug is enough, well maybe longer then a 5 second one!
–
I know you see me say hahaha… a lot!  And why not?   You have to see the positive in everything, even in the challenges you face.  We all hate to leave our kids behind.  Even when I go to work, I miss them so much and I worry if they are ok.  It is no different when leaving them to go on your parent-only escape.  Lets face it, we are all doomed!  Hahaha…  But, if the batteries are recharged, we can be superheros again!
–
Over to you:
Have you been faced with any other challenges on your no-kids holidays?  If yes, which are they?
Which of my golden advise options did you like the most?
––
To read more of our stories on related subjects click the links below: