Going on a vacation with family is the perfect way to rejuvenate and relax!
We create precious memories, which are brought back in the form of pictures and video clips. But bringing back little items as souvenirs from every trip is a more special way of recalling those amazing moments.
It can be anything, ranging from a T-shirt to a shot glass. Each item comes with a sentiment that will help you recall the experiences of the trip. Plus, you get to display your travel souvenirs to family and friends, which is a matter of pride for every traveler.
So, are you ready to start creating and collecting memories while on a family vacation? We've listed the 9 best travel souvenir ideas to get you started.
10 Best Travel Souvenir Ideas
1. Special Vacation Photos
Travel with your family and especially during such important times like Christmas is always a soulful and a little bit sentimental time of the year.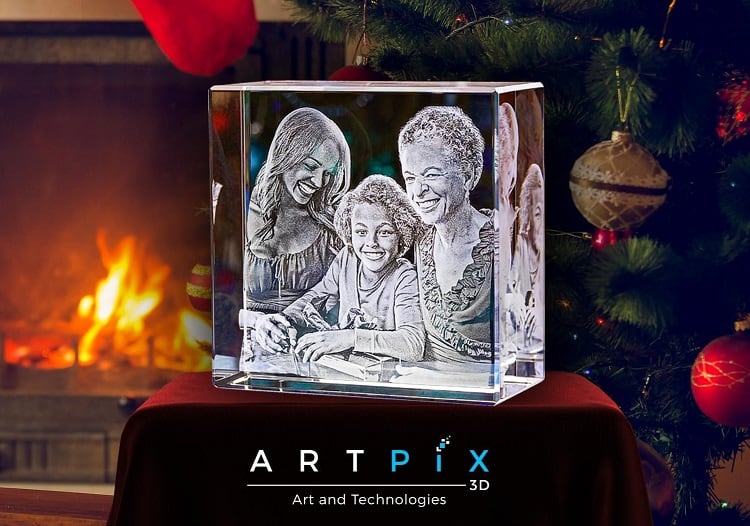 Surprise your friend with a memorable gift, giving her a beautiful 3D crystal with any image engraved just inside it using a laser-etching method.
For example, you may choose a photo of you two as a memory of good old times, and it will be a great souvenir.
ArtPix 3D allows you to create different crystals types, sizes, and shapes – from lockets and keychains to more giant figurines on an LED stand.
You can upload any image using the ArtPix 3D website, easily order personalized crystals online, and receive a readymade item in a few days. You can also engrave an important date or name of the destination on it, which is an added benefit.
Let this travel souvenir be a metaphor for your friendship and deeper family connection
2. Postcards
We've been collecting postcards ever since our first family vacation to Thailand. By now, we've probably collected a hundred of them; after all, they are usually less than $1. You can do the same and store your collection in a box to keep all your travel memories alive.
The collection can be made even more personal and unique by writing short messages or descriptions on each postcard.
Include anything funny or memorable that you did together as a family to remember the details of the trip.
3. Christmas Baubles (Ornaments)
Christmas is everyone's favorite time of the year; ours too! So, it's quite apparent why this ornament is our favorite travel souvenir.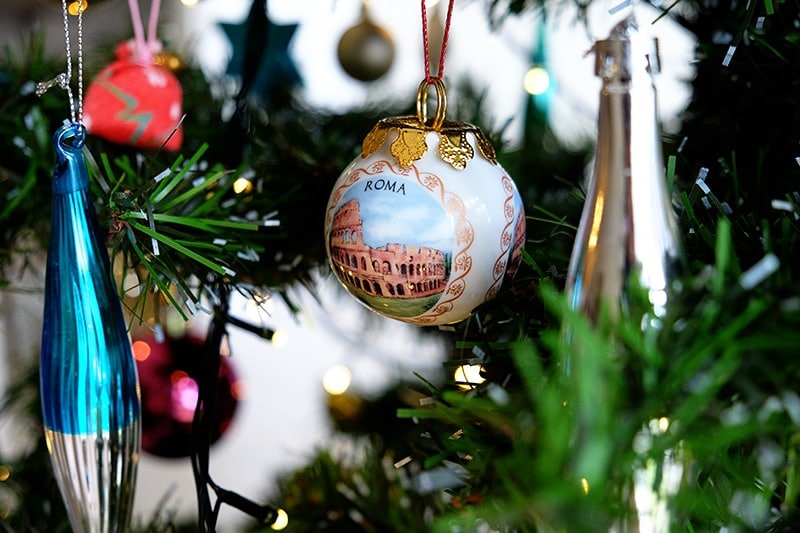 Collecting baubles from different travel destinations is an excellent way of going down the memory lane during the holidays. And decorating your Christmas tree with these ornaments enables you to follow traditions while giving you the opportunity of reminiscing with family.
Similar to Christmas baubles, other ornaments can also be collected as souvenirs. Imagine a Christmas tree with decorations from every place you've visited in your lifetime? That's a dream for every traveler!
What's more, they are small, inexpensive, and can be easily bought from local shops, restaurants, or even airports when you travel to new countries or states. Plus, you have a natural area to display them every year – on your Christmas tree!
4. Fridge Magnets
Fridge magnets are easily available at affordable prices wherever you go. We like collecting magnets with the name of the tourist attraction or place as they help represent our visit.
You could opt for something similar, depending on your preferences, or simply choose a variant designed with the picture of a structure or landmark relevant to the place. These souvenirs will allow you to display your travel adventures on your refrigerator or magnetic board.
5. Banknotes (Money)
One of our favorite souvenirs to collect from our trips is currency. Banknotes from different countries represent the different cultures of the places we've visited without us carrying heavy luggage back home.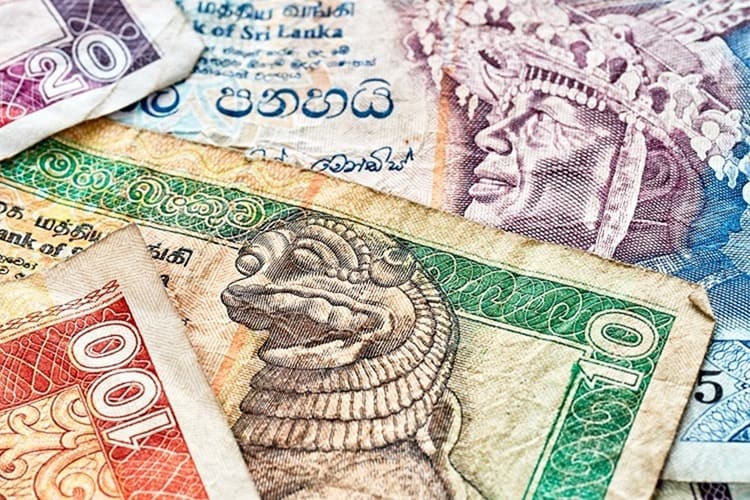 Kids always find it fascinating to collect different currencies from all around the world. And it's indeed a great way to learn about the economics and geographical details of the different countries.
In fact, the color and size of each note also differ, adding variety to the collection. That's why we always make it a point to save some of the money at the end of the trip, especially if the exchange rates aren't that great.
6. Coffee Mug
Having a collection of quirky and cool coffee mugs from around the globe seems interesting, right? Well, it is another way of remembering the fun-filled moments spent while on a family trip.
In fact, buying a mug is now on our to-do-list whenever we travel. They hold a place of pride in our living room and kitchen shelves. You can easily find cups and mugs designed to work perfectly as souvenirs, even in the cafes and local stores of the tourist spots.
7. Instagram Pictures
Let's face it; we're living in a virtual world where no trip is complete without uploading pictures on social media platforms like Instagram.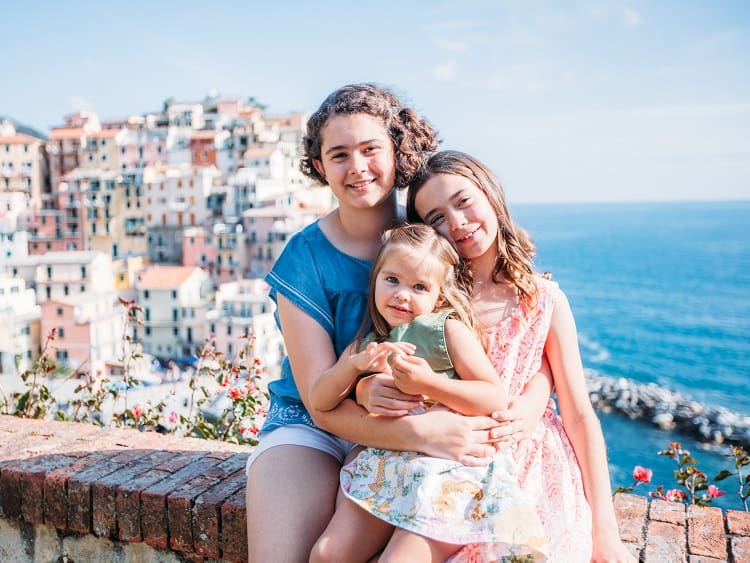 While this is a great way to connect with friends from around the globe, it allows you to save your travel memories in a place that can always be accessed.
8. Tattoos
We understand that not everyone will be comfortable with getting inked, but for older kids, tattoos also serve as excellent travel souvenirs. Plus, there's no fear about losing them!
We had tattoos done while on our trip to Poland, Thailand, and of course, at home in Australia.
9. Figurines
Last but not least, collect figurines that are unique and specific to each place you visit. These souvenirs are most commonly found in places known for their rich cultural heritage and art.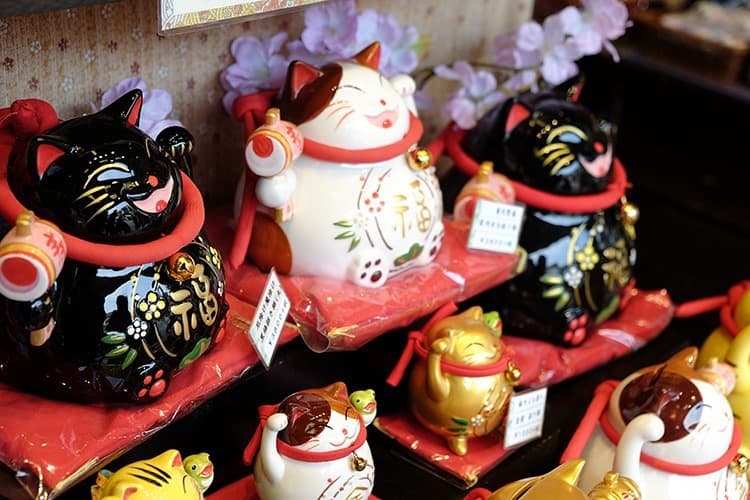 We started investing in figurines on our first trip to Japan, and now, they proudly sit on our bookshelves to remind us of the beautiful memories we've made while on different vacations.
10. Jewellery
This may not be everyone's cup of tea, but many travelers love collecting a piece of jewellery or a special gem for every trip or family vacation they take.
Yes, it's a bit extravagant; however, there's no need to spend a fortune on diamonds or rubies. Instead, go to local markets and pick up traditional necklaces and bracelets made by the locals.
Final Words
There you go; those were our top picks when it comes to the best travel souvenirs. Each of these ideas will help you remember the precious moments spent with family during vacations.
However, there are other items you may consider collecting, such as key chains, pens, and t-shirts. Just make sure you invest in small and inexpensive souvenirs that are easily available in every country or state.
That's all the time we've got. We'll definitely be back with more such guides related to travel.
Till then, do let us know if you have any other travel souvenir ideas. We'd love to hear from you!
And of course, keep traveling!